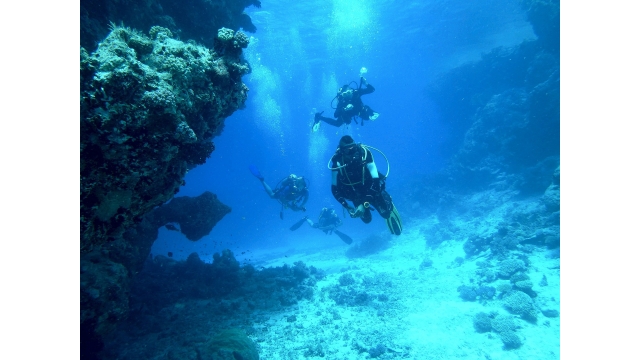 A New Jersey based digital marketing company with a special focus on scuba diving marketing and scuba diving related content provides clients with affordable marketing and advertising via its website known as ForScubaDivers.com.
More information can be found at: http://ForScubaDivers.com
ForScubaDivers.com provides content and marketing services with a 100% focus on scuba diving. The company reaches divers of all levels, as well as professionals in the diving industry, both on a locally and worldwide.
ForScubaDivers.com serves diving professionals like travel agents, dive business owners, and diving instructors, along with aspiring divers and divers of all skill levels. It offers clients high quality scuba related digital services that include website development and social media integrations that are linked with cutting edge marketing services.
It's more important now than ever before for companies in any niche to develop engaging digital marketing strategies to ensure success online. This is as true for scuba related companies as it is for any other, and working with a digital marketing and advertising expert can be hugely beneficial.
A project manager at ForScubaDivers.com states: "Our content appeals to a world-wide audience, but we maintain a local focus as well and are able to target your local scuba diving customer base with our Geo-based ad services."
ForScubaDivers.com supports a highly engaged community of scuba divers, as well as diving industry professionals with timely, useful and entertaining information through its social media and website properties.
Scuba diving digital marketing services available through the company include banner advertising, guest posts, custom content, as well as sponsored links and website development.
This means that any scuba diving focused travel agent, business owners with emphasis on scuba diving, or instructors wanting more students can get in touch with ForScubaDivers.com for their lead generation service.
Interested parties can get in touch with ForScubaDivers.com by using the contact form at https://forscubadivers.com/advertise-for-scuba-divers-with-us/
ForScubaDivers.com
Po Box 769
United States
COMTEX_418923297/2764/2022-11-15T07:22:35
Disclaimer: The views, suggestions, and opinions expressed here are the sole responsibility of the experts. No Prestige Standard  journalist was involved in the writing and production of this article.