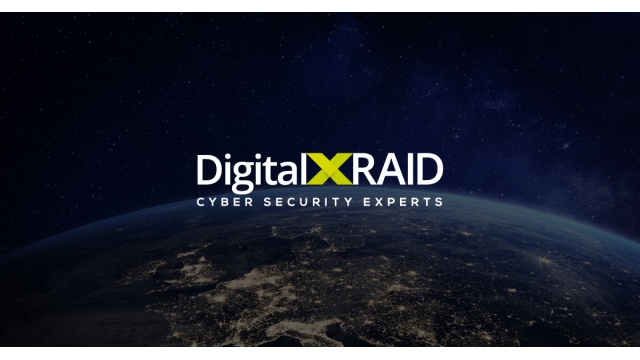 With cybercrime rising at an all-time high, fully evaluating an organisation's security vulnerabilities and threat detection capabilities have become essential. As a result, more and more businesses are cashing in on cybersecurity assessment services.
To help businesses improve their security posture by reducing their attack surface, DigitalXRAID, the industry-leading cybersecurity expert, offers high-end red team penetration testing services.
Executed by ethical hackers, red team pen testing is the process of assessing the physical security barriers of an organisation from all angles with targeted, real-world attack simulation.
Security vulnerabilities turning into cyberattacks can expose the personal data of millions, leading to negative brand equity and lowered customer retention rates.
By enabling organisations to conduct in-depth threat analysis, red team pen testing helps track down security flaws in their infancy and remediate them before the cybercriminals can maliciously exploit them.
"A red team pen test can help to deliver internal improvements and map out the future security roadmap to an improved security posture, based on risk and potential impact." Explains a spokesperson from DigitalXRAID. "Any business looking to undertake red team penetration testing will gain an understanding of their current threat landscape, and the open attack vectors that face their organisation, based on a simulated attack that will deliver many outcomes."
According to DigitalXRAID, when a single network breach can set a business back over 2 million each year, investing in a red team pen test is a no-brainer.
The company claims its team of ethical hackers can execute full-scope, multi-layered emulated attacks to penetrate any vulnerable points across the client's attack surface. The organisation can efficiently evaluate its internal incident response and understand how effectively its applications, networks, workforce, and physical security controls respond to a cyberattack.
Backed by 25+ years of security expertise, DigitalXRAID helps its customers always stay on top of potential security threats through frequent network and infrastructure scanning. The result is reduced security costs, better compliance with security standards (for example, PCI DSS and ISO 27001), and ultimately measurable (and quick) returns.
DigitalXRAID's high-end red team penetration testing methodology is a five-phase process that includes scoping, reconnaissance, staging and attack planning, exploration, and reporting.
To quote a client, "DigitalXRAID provided a positive feeling throughout the process. From the start, they understood our needs and provided a professional service with open communication throughout our journey with them."
Co-founded by Rick Jones and Scott Good in 2005, DigitalXRAID is a market-leading cybersecurity company in the UK accredited by CREST, CHECK, and IASME Gold. In recognition of its unparalleled service in helping businesses continuously fortify their security posture, the team was recently announced as the runner-up under the 'ONE TO WATCH SECURITY PRODUCT' in the prestigious Computing Security Awards 2022.
Interested parties can find out more about DiogitalXRAID at https://www.digitalxraid.com.
DigitalXRAID
[email protected]
+44-800-090-3734
Suite 9A Cavendish Court, South Parade
United Kingdom
COMTEX_419879507/2764/2022-11-28T14:36:32
Disclaimer: The views, suggestions, and opinions expressed here are the sole responsibility of the experts. No Prestige Standard  journalist was involved in the writing and production of this article.